Support

/

Guide to accessing TrainingSpace
Guide to accessing TrainingSpace
Learners with an NY.gov ID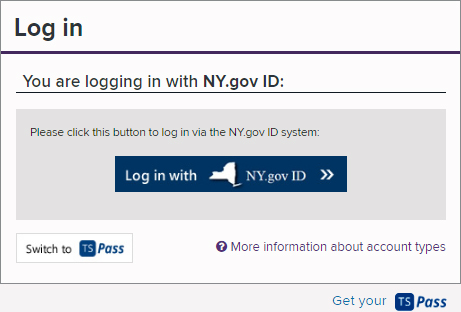 Before you can access a TrainingSpace training:
You need to have an NY.gov ID account.
Your NY.gov ID User ID must be entered in the User ID field in your STARS/HSLC Personnel Maintenance profile.
You must be registered for the course through STARS/HSLC.
NOTE: In this document, SDC refers to your Staff Development Coordinator, Training Coordinator, supervisor or Delegated Administrator, or anyone who may have administrative rights for STARS/HSLC. IT Administrator may refer to your Information Technology staff, LAN Administrator or computer/network help desk staff.
1. Confirm or get an NY.gov ID Account
An NY.gov ID account is separate from an HSEN (CONNECTIONS) account and is used to grant staff secure access to legacy systems such as WMS, CCRS, and Centraport, as well as TrainingSpace. Many CONNECTIONS users in local districts are granted an NY.gov ID user account to enable them to access WMS and/or CCRS. Staff in voluntary agencies who need to access CCRS also would already have an NY.gov ID account.
Before attempting to access TrainingSpace for the first time, you should check with your agency's IT administrator to determine if you have an NY.gov ID account. If you have an account, your username will typically be the same as your current HSEN username, although the passwords may differ.
Remember, your HSEN and NY.gov ID accounts are two separate accounts, even if the usernames are the same!
If you have an NY.gov ID account
If you are unable to log in to TrainingSpace, but you believe that you have an NY.gov ID, it is possible that your password is no longer current or that you may have entered your password incorrectly. You will need to reset your password. Learn how to reset your NY.gov ID account password.
If you do not have an NY.gov ID account
Contact your SDC or IT Administrator to confirm that you don't already have an NY.gov ID account. Your SDC or IT Administrator can help you get an NY.gov ID account as needed.
2. Enter your User ID into STARS/HSLC
TrainingSpace uses the User ID field from your STARS/HSLC Personnel profile to connect your login with the TrainingSpace trainings for which you are registered.
Your SDC or IT Administrator should have access to STARS/HSLC to enter your User ID in the proper field. You can also contact STARS/HSLC Support for further information.
3. Register for a training through STARS/HSLC
You can be registered for a training in a number of ways.
You can find a training of interest by browsing the TrainingSpace catalog. Ask your SDC to register you for trainings.
Your SDC may register you for trainings based on your job.
If your e-mail address is entered correctly in the STARS/HSLC Personnel section, you will receive an e-mail confirmation for the training.
Trainings that begin with a "TS:" are TrainingSpace courses.
Learners with a TS Pass
To access your TS Pass account:
If you have a TS Pass: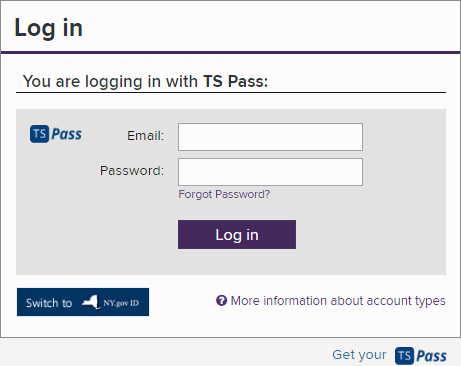 Go to TrainingSpace.
Enter your Email and Password.
Select the TS Pass button.
Select "Log in."
If you forgot your password, enter your email address, leave the password blank, and select "Log In." An error message will appear with the option to reset your password.
If you do not have a TS Pass: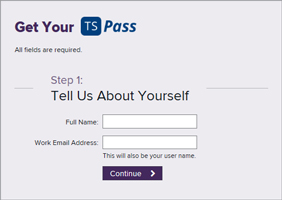 Starting at the main log in screen, select "Get your TS Pass."
Fill out account and user information.
Your email address is used as username - it must be an HRA email address.
Your password must be entered twice for verification.
Fill in your name and phone number.
Select your unit from the dropdown.
Scroll to select your work location.
Click the Register button to create your account.
You will be automatically directed to home page.
If any errors occur during login a message will be displayed explaining how to remedy it.
Troubleshooting
Page last updated on November 14, 2013.